Wednesday, June 8, 2022 - 2:00pm to 3:30pm EDT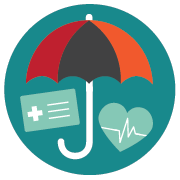 In this ACE TA Center webinar, learn about the basics of Medicare-Medicaid dual eligibility for Ryan White HIV/AIDS Program (RWHAP) clients. This is the fourth in a four-part Medicare, Medicaid, and Dual Eligibility Webinar Series.
The session will cover health coverage considerations and supports available for RWHAP clients who are dually eligible for Medicare and Medicaid.
After this webinar, participants will be able to:
Implement best practices for helping dually eligible clients enroll in health coverage.
Understand financial assistance options.
Identify sources of enrollment support.
Browse for More