Tuesday, May 3, 2022 - 2:00pm to 3:30pm EDT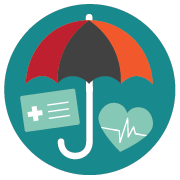 In this ACE TA Center webinar, learn about Medicare eligibility and the enrollment pathways for people with HIV. This is the first in a four-part Medicare, Medicaid, and Dual Eligibility Webinar Series.
Presenters describe each of the parts of Medicare (A, B, C, and D) and what they cover, the differences between Original Medicare and Medicare Advantage, and Medicare prescription drug coverage. 
Two Ways to Watch
Join the webinar at 2 PM ET and watch the recording followed by live Q&A.
Watch the webinar recording on your own and join only for the extended Q&A session starting at 2:40 PM ET. The recording and accompanying viewer's guide can be accessed here at any time.
After this webinar, participants will be able to:
Describe who is eligible for Medicare and how people can enroll.
Describe the different Medicare parts.
Discuss the role of the Ryan White HIV/AIDS Program in supporting clients with Medicare costs.
Browse for More