Thursday, May 19, 2022 - 3:00pm to 4:00pm EDT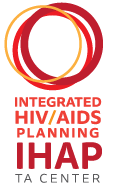 The fifth session in our Integrated Planning Webinar and Peer Learning Series will focus on Section V of the Integrated Plan Guidance - 2022-2026 Goals and Objectives. This section details the "what" and "how" of your Integrated Plan, and will serve as the playbook for health departments, service providers, stakeholders, and consumers through 2026.
During the webinar, speakers from JSI will review the Section V requirements, including the option to submit previously developed strategic plans, and share best practices for developing SMART goals. Jurisdictional guest speakers will share their experience developing goals and objectives for their Integrated Plans, and discuss the importance of developing goals that are easily measurable.