Thursday, March 23, 2023 - 3:00pm to 4:00pm EDT
HRSA HIV/AIDS Bureau (HAB)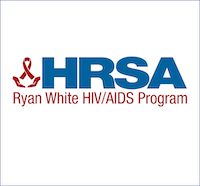 The Centers for Medicare and Medicaid Services (CMS) will join HRSA to explain how Ryan White HIV/AIDS Program recipients can continue to prepare for the Medicaid Continuous Enrollment Unwinding. The webinar will also review:
New guidance for RWHAP recipients
New data resources
A change coming this spring to the Electronic Handbooks (EHBs).
The session will also feature a recipient spotlight presentation.
This monthly update from the HIV/AIDS Bureau is open to all RWHAP recipients, subrecipients, stakeholders, and federal staff. Registration is required.