Wednesday, November 29, 2023 - 3:00pm to 4:00pm EST
HRSA HIV/AIDS Bureau (HAB)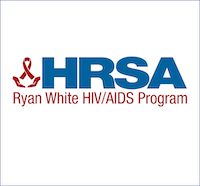 Agenda items for this monthly update from HRSA's HIV/AIDS Bureau include;
The two-year anniversary of Policy Clarification Notice (PCN) 21-02 and how recipients and subrecipients have used the flexibilities in the PCN to improve client access to Ryan White HIV/AIDS Program (RWHAP) services.
The newly-launched 2024 National Ryan White Conference abstract submission process.
National Rural Health Day and recognition of rural RWHAP providers.
Upcoming World AIDS Day commemoration activities.
Spotlight on three RWHAP recipients.
This webinar is open to all RWHAP recipients, subrecipients, stakeholders, and federal staff. Registration is required.