Thursday, November 16, 2023 - 1:00pm to 3:00pm EST
HRSA HIV/AIDS Bureau (HAB)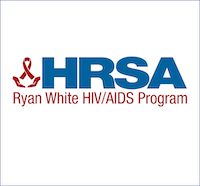 This HRSA HIV/AIDS Bureau pre-application technical assistance webinar is for Ryan White HIV/AIDS Program Part F Regional AIDS Education and Training Centers (AETC) Programs (HRSA-24-059). The webinar objectives are to:
Discuss the FY 2024 Ryan White HIV/AIDS Program (RWHAP) Part F Regional AETC Program.
Provide pre-application technical assistance (TA) interested applicants.
Answer questions related to the NOFO.
Funding under this announcement will support eight (8) regional AETCs. Each regional AETC will provide training and technical assistance to the health care workforce, health care organizations, faculty responsible for training students enrolled at health professions programs, and instructors in health-related organizations that manage programs for health professional students. As part of this NOFO, applicants will be able to request funding for the AETC base program, Minority AIDS Initiative (MAI) and the Ending the HIV Epidemic in the U.S. Initiative (EHE).
Applications are due February 5, 2023 at 11:59 pm ET.
Browse for More