Friday, November 17, 2023 - 1:00pm to 3:00pm EST
HRSA HIV/AIDS Bureau (HAB)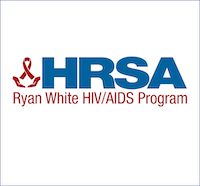 This HRSA HIV/AIDS Bureau pre-application technical assistance webinar is for Ryan White HIV/AIDS Program Part F National AETC Support Center (HRSA-24-099). The webinar objectives are to:
Discuss the FY 2024 Ryan White HIV/AIDS Program (RWHAP) Part F National AETC Support Center.
Provide pre-application technical assistance (TA) interested applicants.
Answer questions related to the NOFO.
The purpose of the NASC is to support AETC Program recipients and their local partners to deliver highly effective HIV training and workforce development programs and improve program coordination and outcomes. The NASC will accomplish this by implementing activities that focus on program coordination and awareness, technical assistance, and stakeholder engagement to support recipients funded under the four AETC Program components: The Regional AETC Program, the National Clinician Consultation Center (NCCC), the National HIV Curriculum (NHC), and the Integrating the NHC into Health Care Professions Programs.
Applications are due February 7, 2023 at 11:59 pm ET.