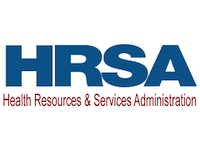 In this webinar, the first of two sessions, HRSA will provide updates on the Ending the HIV Epidemic: A Plan for America (EHE) Initiative and share key themes discovered during the 20 EHE Community Engagement Events held in 2019.
Community engagement is fundamental to the success of the Ryan White HIV/AIDS Program (RWHAP) and the HRSA-funded Health Center Program. As HRSA continues to move forward with the EHE initiative in FY 2020, HRSA leadership have made community engagement a priority to ensure that the communities most effected by the HIV epidemic have a voice in the planning and implementation of the EHE initiative. 
Presenters
This webinar will feature presentations from RWHAP recipients in EHE-focus jurisdictions, who will share best practices and highlight models of care in their communities. Presenters include RWHAP Part B Recipients South Carolina and Kentucky and RWHAP Part C Recipients University of Louisville 550 Clinic and Eau Claire Cooperative Health Center.
EHE Webinar Series
HRSA grant recipients, subrecipients, stakeholders, and federal staff are encouraged to participate in this webinar series. The second session will be held February 18 and will feature presentations from RWHAP Part A Recipients in Phoenix, AZ, Boston, MA, and Tampa-St. Petersburg, FL.
Learn more about HRSA's role in the Ending the HIV Epidemic initiative.