Tuesday, July 20, 2021 - 1:00pm to 2:00pm EDT
HRSA HIV/AIDS Bureau (HAB)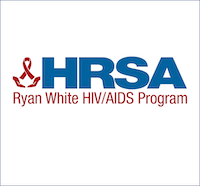 This HRSA HIV/AIDS Bureau national webinar will feature two Ryan White HIV/AIDS Program (RWHAP) providers who will present:
How specific screening tools that assesses functional (mobility, frailty, and falls) and cognitive impairments can be selected for use and integrated in clinical settings.
Perspectives on opportunities to efficiently implement use of screenings tools that optimize clinical assessments.
How challenges and barriers can be navigated to assist in the development of effective plans of care and treatment.
The target audience for this webinar is RWHAP providers and people with HIV.
Questions or comments? Contact R. Chris Redwood or Kelli Abbott.