Thursday, November 19, 2020 - 1:30pm to 3:30pm EST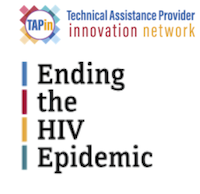 This HRSA-sponsored November 19 webinar will bring together EHE jurisdictions to learn what it takes to launch Rapid ART, which increases achievement of viral suppression; improves retention in care; and achieves long term cost effectiveness; and reduces health disparities. 
Learning Objectives
By the end of the event, participants will be able to help create, strengthen or expand rapid ART activities in their areas in the following ways:
Communicate the benefits of rapid ART to promote its adoption
Understand the components of a rapid ART plan to address health disparities
Identify jurisdictional strengths and training/TA needs on expanding rapid ART
Rapid ART has high acceptance by patients and utilizes existing clinical skills of Prescribers. Framed in an implementation science approach, this on-line event will guide participants through the phases of securing leadership buy-in, planning, preparing and establishing a Rapid ART service. Insights will be illustrated through audio clips from ART sessions presented at the 2020 Ryan White Conference. The event will also review the technical assistance and support for EHE, offered by CAI's TAP-in project.
Panelists
Tom Donohoe, UCLA (Moderator)
Laura Cheever, MD, ScM, Associate Administrator, HIV/AIDS Bureau (HAB)
Susa Coffey, MD, University of California San Francisco
Leandro Mena, MD, University of Mississippi
William Murphy, Project Director, CAI TAP-in
Browse for More
Topic Areas
HIV Care Continuum
,
Prevention
,
HIV Testing & Diagnosis
,
Linking to Care
,
Retaining in Care
,
Antiretroviral Treatment
,
Achieving Viral Suppression
,
Key Populations
,
Medical & Support Services
,
Adherence
,
People with HIV & Community Involvement
,
Planning
,
Ryan White HIV/AIDS Program & Parts
,
Part A - Hard Hit Urban Areas
,
Part A - Planning Councils
,
Part B - States/Territories
,
Part B - AIDS Drug Assistance Program (ADAP)
,
Part C - Community-Based Early Intervention
,
Part D - Women, Infants, Children, Youth
,
Part F - Dental Programs
,
Part F - HIV/AIDS Clinical Training
,
Part F - SPNS Models of Care