Thursday, December 8, 2022 - 1:00pm to 2:00pm EST
Data Integration, Systems and Quality (DISQ) Team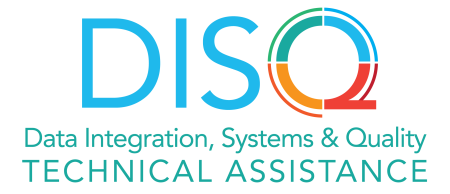 "Office Hours," a technical assistance platform that will allow Ryan White HIV/AIDS Program (RWHAP) recipient and provider staff to talk with their peers in an informal setting about specific technical challenges and solutions.
These hour-long calls will include a short presentation by a RWHAP recipient or provider about their data management approach. The remainder of the call will provide an opportunity for participants to ask their questions.
Regional health information exchanges (HIEs) consolidate information submitted electronically across organizations to support care coordination. Join this discussion to learn about Bottom Up, which leverages the Healthix-HIE, including real-time alerts and updated contact information, to mobilize community-based outreach team to find and reengage patients in care. Presenter: Dr. Peter Gordon from New York-Presbyterian Hospital's Columbia campus.
Please note: Registration for DISQ user group calls has been moved from Zoom to Learning Stream. Participants will need an account in Learning Stream to register.
To create a Learning Stream account and register:
Click the Register For The Call button in TargetHIV.
You will be brought to a log in page. Click on the Create an Account and Register button at the bottom of the page. (If you already have an account, simply log in).
Complete the registration form with your information including a Login ID/Username and Password of your choice. Be sure to note your Login ID/Username and Password so that you can log in to your account to access this and future registrations. (If you already have an account, your registration details will be pre-filled.)
After filling out all registration fields, click the Submit Registration button at the bottom of the page.
After signing up for one webinar, Learning Stream will save your registration information to save you time in future registration.
You will receive a confirmation e-mail from Zoom with instructions to add the event to your calendar shortly after registering. If you have questions, please contact the DISQ Team.
Browse for More