Thursday, May 27, 2021 - 1:00pm to 2:30pm EDT
Technical Assistance Provider Innovation Network (TAP-In)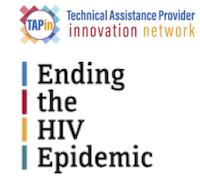 Your jurisdiction may be among those EHE recipients that are planning to enhance efforts to meet the housing needs of people with HIV (PWH) in the short term; and expand access to housing assistance in the longer term.
In this on-line TA event:
TAP-in will provide an overview of HIV housing strategies and program models from across the country with a focus on innovation and on leveraging a range of housing and supportive services resources to maximize housing opportunities for PWH and promote the long-term stability that is critical for effective HIV management.
The discussion will also touch on leveraging other funding and opportunities such as acquisition/repurposing of housing stock to prioritize HIV housing assistance as a cost-effective health intervention.
Speakers
Virginia Shubert, Co-Founder and Senior Policy Advisor - Housing Works
Jaron Benjamin, VP for Community Mobilization - Housing Works
Michael Kharfen, Former Senior Deputy Director of HIV/AIDS, Hepatitis, STD, and TB Administration (HAHSTA) - DC Department of Health
Anthony Fox, Chief of Housing, Capacity Building, and Community Outreach, HAHSTA - DC Department of Health
William Murphy, Project Director, TAP-in - CAI
Learn more about TAP-in, the Technical Assistance Provider Innovation Network