HRSA HIV/AIDS Bureau (HAB)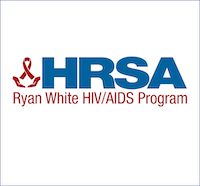 This HRSA HIV/AIDS Bureau pre-application webinar will discuss the funding opportunity, Status Neutral Approach to Improve HIV Prevention and Health Outcomes for Racial and Ethnic Minorities – Implementation Sites (HRSA-23-126). Funding is "to develop, implement, and evaluate status neutral strategies within Ryan White HIV/AIDS Program (RWHAP) Part A jurisdictions for racial and ethnic minority subpopulations who need HIV prevention services. This Notice of Funding Opportunity (NOFO) will fund up to four implementation sites to design and implement status neutral strategies for racial and ethnic minorities (i.e., Black women; Black, Latino, American Indian/Alaska Native gay, bisexual, and other men who have sex with men; transgender people; and people who use substances) in a syndemic approach, weaving together resources from across infectious disease areas and incorporating social determinants of health to deliver whole-person care, regardless of a person's HIV status."
Applications are due June 12, 2023. 
See also HRSA-23-127, Evaluation and Technical Assistance Provider.
Supporting Files
Part of Collection
Browse for More
Topic Areas
Clinical Quality Management
,
Service Models
,
Collaboration
,
Emerging and Innovative Models
,
Integrated Care
,
Interdisciplinary Teams
,
Prevention
,
HIV Testing & Diagnosis
,
Antiretroviral Treatment
,
Key Populations
,
Black/African American
,
Cultural Competency
,
Hispanic/Latino
,
Adolescents & Youth
,
MSM - Men who have Sex with Men
,
Transgender People
,
Women
,
Medical & Support Services
,
Case Management
,
Sexually Transmitted Infections
,
Transportation
,
Hepatitis
,
Housing & Homelessness
,
Mental Health
,
Nutrition
,
Outpatient Medical Care
,
Substance Use & Addiction
,
Tuberculosis
,
People with HIV & Community Involvement
,
Planning
,
Eligibility
,
Evaluation
,
Ryan White HIV/AIDS Program & Parts
,
Part A - Hard Hit Urban Areas
,
Part A - Planning Councils