Webinar Q&A: Moving Integrated HIV Prevention and Care Planning into Action: Integrated Funding for HIV Services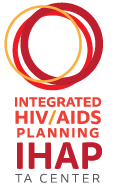 Questions
Answers
1. What funding sources were included in Washington State Department of Health's funding opportunity?
The funding sources included Ryan White HIV/AIDS Program Part B, rebates, CDC prevention, and state dollars.
2. Please describe how the resource allocation and service prioritization process worked?
On the care side, Washington State Department of Health decided several years ago that the state would fund case management for the entire state including the TGA, which made it possible for the state to have one set of standards. The state also administers the Medicaid Title 19 targeted case management program. This allows us to to use one set of standards, monitoring tools, and quality measures across the state with our case management services.
Similarly, we will fund peer navigation services primarily through the Washington State Department of Health, which allows the TGA to use their funds to provide supportive wrap around services.
On the prevention side, before the RFA, the Washington State Department of Health funded CBOs outside of King County to do prevention work while Public Health of Seattle and King County funded the CBOs within their jurisdiction with passed through funds. It created two separate systems there, with a local health jurisdiction overseeing a number of contracts and the State Department overseeing a number of prevention contracts across the state.
With the RFA, the Washington State Department of Health now distributes all of the funds directly to all CBOs statewide, including in King County.
3. Were subrecipients that provide both co-located prevention and care services prioritized for funding?
No they were not prioritized for funding, although we wanted to make sure that every county was covered with all services, so that was taken into consideration during the funding decisions.
4. Please describe the monitoring activities for the integrated funded sites.
We have quarterly reports that we monitor, including reviewing CAREWare data for PLWH, CAREWare data for our Pratt navigation work, and EvaluationWeb to monitor HIV testing deliverables.
We conduct traditional site visits where we use our standards of care that we've developed for both care and prevention in order to monitor whether our agencies are following the standards of care.
We conduct quality improvement activities: all agencies have quality improvement goals outlined in their contracts. In addition we do a lot of face-to-face meet and greets where we go out and talk to the agencies, which has been a positive way to build the partnerships with our agencies.
5. How does Washington State Department of Health coordinate the Part B, rebate and prevention funds with Seattle/King County's Part A funds?
We have a very active partnership with our Part A partners. As described previously, the Washington State Department of Health funds all the case management services across the state. If there are funding needs in the Part A area, we work with the Seattle TGA to make sure that we are not supplanting any of their funds or if they need additional funds, we will use some of our rebates to fill in some of those gaps.
6. How did Washington State Department of Health handle three different grant years (CDC prevention, Ryan White HIV/AIDS Program, State) in devising the contracted project period and when the end of one funding cycle ended within contract year?
This has been a challenge. In their contracts, we set it up by funding source of when the funding period is, so if it is Ryan White Part B, their January through March period is actually in a different Ryan White fiscal year than it would be after April. We have very complicated contracts and then we work with our fiscal people in our agencies to help them understand what we are doing and why we are doing it. We are considering moving our contracts that start January 1st to starting July 1st so that all contracts align with the state fiscal year.
7. Does the Washington State Department of Health pass CDC prevention funds to the Part A TGA?
Yes, to Public Health at Seattle and King County.
8. Is it possible for Washington State Department of Health to share the provider manual?
2017 HIV Community Services Provider Manual for Implementing HIV Community Service Programs in Washington State