Access to Health Coverage for Immigrants Living with HIV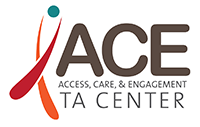 Do you know how to address the questions, fears, or concerns your immigrant clients have about getting enrolled in health coverage? In this webinar, learn how to talk about health coverage with clients who are living with HIV and immigrated to the U.S. or may have family members in this situation.
Expert presenters explain how some immigrants may qualify for Marketplace coverage, depending on their immigration status, and how immigrants can access other federal health care programs. Presenters also share culturally and linguistically competent strategies to help address clients' fears and concerns about enrolling in health coverage.
Finally, presenters share best practices for the application process, with a focus on preventing data matching inconsistencies.
An ACE TA Center resource is introduced during this webinar: