Financial Help for Marketplace Health Insurance: Tax Credits & Cost Sharing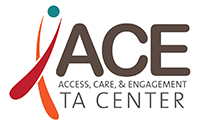 For consumers getting health insurance through the Marketplace, financial subsidies (tax credits and cost-sharing reductions) can help pay monthly premium costs and lower the amount they have to pay out-of-pocket for deductibles, coinsurance, and co-payments.
In this webinar, the ACE TA Center walks through these two important financial subsidies, using case examples. Learn about eligibility, tax filing requirements, how to apply, and what some state ADAPs are doing to support the process. This webinar also introduces a new ACE TA Center FAQ on tax credits (PTCs) and cost-sharing reductions (CSRs).