Helping Clients Understand Tax Filing and Health Coverage, 2016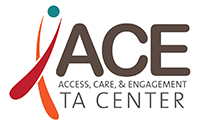 In this webinar, learn about the connection between health coverage and the tax season for your clients. Learn how to help your clients prepare to file their taxes, including which clients need to file based on their 2015 health coverage and which documents they should gather.
The webinar also walks through the tax credit reconciliation process for clients who received advance premium tax credits through the Marketplace, and explain who qualifies for (and how to obtain) an exemption from health coverage.
The webinar also introduces a new ACE TA Center tool to help clients understand how health coverage affects their tax filing.
Tools: