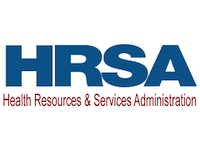 This HRSA webinar reviewed the Notice of Funding Opportunity (NOFO) Enhancing Engagement of People with HIV through Organizational Capacity Development and Leadership Training (E2tDLT) (HRSA-20-095).
This NOFO will fund one cooperative agreement to "support leadership development and enhance community engagement for people with HIV in health care planning and programs. The program also focuses on improving organizational readiness and strengthening the capacity of Ryan White HIV/AIDS Program (RWHAP) recipients and subrecipients to employ people with HIV." According to the NOFO, the project "builds on existing HRSA program curricula and resources to enhance leadership skills, community engagement, and organizational readiness to employ people with HIV." Applications are due March 18, 2020. 
For an electronic copy of the BLOC curriculum, please email Amelia Khalil.