HRSA HIV/AIDS Bureau (HAB)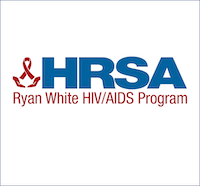 This webinar was for the HRSA HIV/AIDS Bureau Notice of Funding Opportunity (NOFO) (HRSA-21-124). Applications are due July 6, 2021.
The project seeks to "leverage the long-standing presence and trusted voice of minority serving institutions (MSIs) in communities of color disproportionately affected by HIV by educating and training students in HIV care and treatment, raising awareness about the advances in HIV care and treatment, and reducing stigma in the communities in which the MSIs are located. The goal of this project is to increase the number of health professionals providing HIV care and treatment to people of color living in Ending the HIV Epidemic (EHE) jurisdictions where over 50 percent of new HIV cases were identified. In addition, the EHE initiative includes states with a substantial number of HIV cases in rural areas."
Supporting Files
Part of Collection