HRSA HIV/AIDS Bureau (HAB)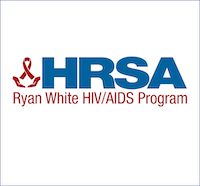 This HRSA pre-application webinar was for Telehealth Strategies to Maximize HIV Care, a SPNS initiative (HRSA-22-030). The initiative "will fund one cooperative agreement for up to three years to identify and maximize the use of telehealth strategies that are most effective in improving linkage to care, retention in care, and health outcomes, including viral suppression, for people with HIV who receive services through the Ryan White HIV/AIDS Program (RWHAP). This project builds upon existing programs, and HAB will coordinate with similar activities in HRSA, the National Institutes of Health (NIH), the Agency for Healthcare Research and Quality (AHRQ), and the Centers for Disease Control and Prevention (CDC)."
Applications are due April 8, 2022.
Supporting Files
Part of Collection