Webinar Q&A: Access to Health Coverage for Immigrants Living with HIV (2016)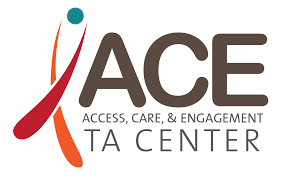 Questions and answers from the January 14, 2016 ACE TA Center webinar, Access to Health Coverage for Immigrants Living with HIV.
The following questions and answers come from the January 14, 2016 ACE TA Center webinar, Access to Health Coverage for Immigrants Living with HIV.
Skip to links chatted out during the webinar.
Questions
1. Does an immigrant in the middle of an immigration status change application process qualify for [health coverage under the] ACA?
It depends on the immigrant's status at the time of applying for this change, and whether or not their applicant status makes them eligible for benefits. For example, applicants for some statuses, such as refugee and asylee status, may qualify immediately for coverage just like a U.S. Citizen. Again, it depends entirely on the immigrant's situation.
Application for a particular immigration status does not mean that the applicant has been approved for that immigration status. Also, it's very important that the immigrant client updates their immigration status with the Marketplace/Medicaid upon getting approved.
2. Can you please post the links for the policies regarding Marketplace not giving information to Immigration [and Customs Enforcement (ICE)]?  
Clarification of Existing Practices Related to Certain Health Care Information:
English: http://www.ice.gov/doclib/ero-outreach/pdf/ice-aca-memo.pdf 
Spanish: https://www.ice.gov/espanol/factsheets/aca-memoSP
3. What does "family unity" mean?
This is a lawfully present immigration category. 
Family Unity status provides protection from deportation/removal, and eligibility for employment authorization to the spouses and children of noncitizens who legalized under the Immigration Reform and Control Act (IRCA). To qualify for Family Unity, a person must have been the spouse or child of an amnesty immigrant as of May 5, 1988, and must have been residing in the U.S. since that date. In December 2000, the Legal Immigration and Family Equity (LIFE) Act also extended Family Unity status to the spouses and unmarried minor children of individuals eligible to become permanent residents through the "late amnesty" legalization program of that law. To qualify for LIFE Act Family Unity, individuals must have been present and residing in the U.S. on December 1, 1988, and must currently be the spouse or minor child of an individual who is eligible for adjustment under LIFE. All persons granted Family Unity status are "lawfully present." Source: NILC
4. How are other states handling unlawful immigrants who do not qualify for any of any coverage?
There are programs available to all, regardless of immigration status, such as emergency only Medicaid, Community Health Centers/ Federally Qualified Health Centers, Migrant Health Centers, Hospital financial assistance programs/charity care, the Ryan White HIV/AIDS Program (including ADAP), federal health care block grant programs etc. This table (NILC) lists health coverage options for immigrants in various states including medical assistance programs available to individuals regardless of their status (source: National Immigration Law Center).
5. What kind of insurance can a DACA get?
DACA is a program that President Obama began in 2012 and stands for "deferred action for childhood arrivals." The Obama Administration created the DACA program to provide certain undocumented youth, usually called "DREAMers," with the chance to work and to continue their education in the U.S. without fear of deportation ("removal"). Once granted DACA, they have permission to work and are eligible for a Social Security number and an employment authorization document (EAD).
Individuals granted DACA generally have the same eligibility for health coverage programs as undocumented immigrants (see response to that question above). They are not allowed to buy health coverage on the Marketplace, even at full price, and are not eligible for premium tax credits or cost sharing reductions on the marketplace.
They are also not eligible for federally-funded Medicaid or CHIP coverage. (Individuals granted DACA status are an exception to the general rule that non-citizens who are "lawfully present" are eligible for coverage under the ACA. They are also the only immigrants with Deferred Action who are not eligible.) Individuals with DACA status are also exempt from the individual responsibility requirement to have health insurance (the "mandate") under the ACA.
Here is a blog post from the Center for Children and Families on this topic. 
Note: In a few states, individuals granted DACA status are eligible for state-only funded health coverage. For a list of state only funded programs, see NILC's Medical Assistance Programs for Immigrants in Various States.
6. How can Eva claim Antoine if they're just dating?
The IRS rules say that Eva can claim Antoine if he is a "qualifying relative" (the term relative does not mean blood relative or marriage). There are four tests that Antoine has to pass to meet this definition. The four tests are:
1. Not a qualifying child test, 
2. Member of household or relationship test, 
3. Gross income test, and 
4. Support test.
For more information on this topic, please see: https://www.irs.gov/publications/p17/ch03.html#en_US_2015_publink1000170948
7. What can be done/Who can a client see to assist Marketplace enrollees who are struggling to prove their citizenship, especially when/if the Marketplace previously enrolled the individual and then subsequently revoked the enrollment because citizenship could not be verified? 
This individual should work with a navigator, certified application counselor or other enrollment assister to call the Marketplace or Medicaid agency to determine what document(s) they need to provide their citizenship status. Once you have this information, you can help the person(s) to get copies of the document(s) and send it to the agency. For example, a person may need to send in a photocopy of their Citizenship certificate or birth certificate if they were born in the US. 
8. What are the options for undocumented workers that test positive for HIV? What is the urgent/emergent care clause in the ACA?
Undocumented individuals that test positive for HIV are eligible for care under the Ryan White HIV/AIDS Program including ADAP, as well as all other program available to everyone regardless of immigration status (see full list on page 20 of the webinar slides PDF).
There is no emergent care clause in the ACA. However, Medicaid provides for treatment of emergency medical conditions (including emergency labor and delivery) for individuals who meet all the eligibility requirements for Medicaid except for their immigration status. The definition of an emergent medical condition is below.
(1) The alien has, after sudden onset, a medical condition (including emergency labor and delivery) manifesting itself by acute symptoms of sufficient severity (including severe pain) such that the absence of immediate medical attention could reasonably be expected to result in:
    (i)   Placing the patient's health in serious jeopardy;
    (ii)  Serious impairment to bodily functions; or
    (iii) Serious dysfunction of any bodily organ or part.
9. Are unlawful immigrants able to get health screenings (mammograms, PAPs, colonoscopies etc.)? If so, how and where?
Undocumented immigrants can get health screenings from community health centers, free clinics, RWHAP etc. (see full list on page 20 of the webinar slides PDF)
10. Do we have a special enrollment period (SEP) for an immigrant who immigrated into the United States after the open-enrollment period?
Yes, moving to the country does trigger a SEP for immigrants. Specifically, any change in immigration status by becoming a U.S. citizen or a "lawfully present" individual, which is a non-U.S. citizen who has permission to live or work in the U.S.
After arriving in the U.S., individuals have a limited amount of time to apply for coverage and select a plan. In most states, including Federally Facilitated Marketplace states (those that use healthcare.gov) individuals must apply for coverage within 60 days of their arrival. However, in some state-based marketplaces the time period may be different. For example, in Maryland this period lasts only 30 days.
For a full list of immigration categories that are included in the definition of "lawfully present" individuals for ACA eligibility, please see the Quick Reference Guide introduced during the webinar.
11. Can you please email all the links? I tried to copy them however I was unable to do.
All the chat links are included at the bottom of this Q&A document. Many of these links are also included in the Quick Reference Guide introduced during the webinar.
12. Is there any type of insurance available for someone who is an undocumented immigrant but has children born in the USA? I'm not aware of any.
The children are US citizens and are therefore eligible for all health insurance programs that US citizens are eligible for, including, but not limited to, Medicaid, CHIP, and the Marketplace if they meet the income requirements.
In terms of the undocumented parent, currently these individuals are ineligible for federal health coverage programs.
Parents can find care at programs listed on page 20 of the webinar slides PDF.
13. What if your state is not listed on the Medical Assistance Programs for Immigrants in Various States table? 
It likely means that your state does not have a special state-funded program for immigrants who are not lawfully present. It means that emergency Medicaid (for emergency services only and not full-scope Medicaid) and all the programs available to all regardless of immigration status would be the only options.
 Links chatted out during the webinar: