Webinar Q&A: Connecting Recently Incarcerated People Living with HIV to Health Coverage and Care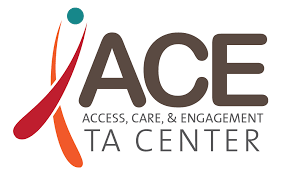 The following questions and answers come from the June 23, 2016 ACE TA Center webinar, Connecting Recently Incarcerated People Living with HIV to Health Coverage and Care.
Questions
Answers
1. CMS issued guidance in April 2016, Medicaid is not allowed to terminate coverage, as Medicaid pays for inpatient stays while incarcerated. Are you referring to termination or suspension from the Medicaid managed care organizations?
Federal law does not prevent individuals who are incarcerated from being enrolled in Medicaid, but many states have historically terminated coverage for enrollees who become incarcerated. It reduces inappropriate billing for services provided to incarcerated individuals since only inpatient hospitalizations covered. However, the Department of Health and Human Services encourages states to suspend rather than terminate Medicaid benefits during incarceration. When states terminate eligibility, individuals must re-apply for Medicaid, which may delay access to services upon release.
2. HRSA stated that Louisiana could provide services 180 in advance of release. Was this only for their SPNS grant, or can Ryan White Part B also provide services 180 days before release?
HAB guidance states that clients can begin to receive RWHAP services up to 180 days before release. 
3. Do you experience any coordination issues with local county jails using local health department for care or prisons run by national correctional health organizations? If so, how did you successfully navigate these challenges?
Yes, there are coordination challenges. To overcome them, legwork is key. You have to find out who runs the infirmaries and go meet and network with them. I don't do case management from behind my desk. I think I spend about 25% of my time behind my desk doing paperwork, and the rest of the time I'm at a client's house or I'm networking with a non-profit organization or with the jails.
4. What about copies of their most recent lab work or medical records, does that in anyway expedite getting them connected with a new HIV specialist?
When referrals are made, the medical records that are sent also include the most recent lab work and provider notes. Having the most recent lab work or medical records does not always expedite the process of getting a medical appointment.
When we send referrals, the medical records we send include our most recent labs and provider notes. We also have access to the Department of Corrections (DOC) labs which are done by Lab Corp. It doesn't always expedite them getting a medical appointment. For example, we have one clinic that had four doctors, and they are now down to only one doctor. Getting those records to them doesn't necessarily get them expedited into medical care. When we do send their referrals for medical care, we include lab work, labs, and medical provider reports. However, there are sometimes other things outside of our control that cause those individuals to get delayed into care.
5. Any thoughts or tidbits on how to get the medical provider treating the incarcerated individual to sign the medical documentation required for ADAP? Currently all medical providers in my State refuse to sign as the incarcerated individual is not his/her responsibility after release. This greatly delays ADAP enrollment.
We had that problem too, in the beginning, but we really had to sit down with them. Also, I think it was because we were coming from the Louisiana Department of Health versus a CBO, they took us more seriously.
We explained to them, "Hey, you're not continuing their medical care. We're just the bridge that's getting them from DOC to the free world and we want to be able to keep them as healthy as they were when they leave." Since that was such a problem not only for our clients, but the medical documentation, our ADAP program no longer requires that documentation. As long as they have current labs, and see that, yes, this individual is in care, our program no longer requires the medical documentation.
6. Does Louisiana's DOC have release data for both state prisons and local jails? Or only the state prisons?
At this time, we are only working in state prisons.
7. What is the homeless rate of people that are HIV positive releasing from prison and do you have a model that you use to help those folks get into housing?
National data are not available on the homeless rate of PLWH being released from jail or prison. One study of people being released from prison to community in Connecticut found that 26% of those PLWH being released were homeless and 54% were near homeless. This remains a very large and real problem facing PLWH being released from jails/prisons [1].
As of January 2016, the Louisiana Department of Corrections Parish jails housed 525 prisoners living with HIV. Those who were interviewed for the report, said they had gone through extended periods of time without receiving HIV medication [2]. In 2004, approximately 6,637 formerly incarcerated HIV positive persons were chronically homeless in Louisiana [3].
8. What are your strategies to help PLWH get into housing, given that homelessness is such a serious challenge for recently incarcerated individuals?
Networking is important. We have two shelters in Shreveport: The Rescue Mission and Salvation Army. I have close relationships with the intake, case managers, and reasonable relationships with the general directors. Also the Section 8-11 housing program is available in Louisiana. It is a government housing program specifically for eligible Ryan White HIV/AIDS Program clients. Find out what programs are available in your area, meet with the State or City Human Resource person(s).
There's an organization called Hope Connections. They are the go to non-profit organization in Shreveport Louisiana and they work very closely with United Way. They have coordinated with all the CEOs and directors of the non-profits in Shreveport. We take our clients to Hope Connections and they manage the process. We just make sure the client shows up and we stay connected and walk through the process with them.
9. Are you also performing pre-release activities for clients that are leaving the regional or local jails or focused on the state prison system only?
We are only focused on State prisons at this time.
10. Did I hear correctly that in Louisiana the offenders will have active ADAP upon their release? In Texas, we complete and submit the ADAP for the offender but they are required to call and activate upon their release.
We don't submit RX to be filled until we are sure the offender was released. If we submit an ADAP application and the offender is not released as we expected, we submit a disenrollment form. Before we submit a RX to the pharmacy to be filled via ADAP, we verify the offender was released from Louisiana DOC.
11. What is the best way to build a relationship with a prison to allow us to get referrals from them? We are around one county and two state prisons. The County prison is short term.
You need to start with the medical director. We're just very lucky that the medical director of the Louisiana DOC was a doctor at one of our facilities before he became the medical director. He was seeing that individuals were being released and weren't linking into care and then would come back to the system. When we reached out and said, "Hey, this is what we'd like to do," he responded, "Yes." You have to start with medical, and again I think it's better if it comes from the state level, versus a community-based organization.
12. What are some strategies for continuing to engage clients in care when their halfway house or parole officer only allows them to search for a job during the day?
One strategy is home visits: establish workable, realistic individual service plans with several follow up dates. Also, find the state or city labor force and they will help put your clients to work. The jobs are generally labor intensive, but they are paying jobs.
The key is the more applications a person puts in, the more likely they are to find a job. Just because there's a limitation on the time of applying, doesn't mean that there's going to be a limitation on the availability of jobs. In Shreveport Louisiana, there's a place called Neighbor Ready. They will hire anybody, regardless of your background, and they pay daily or weekly. They have jobs that span 24 hours a day. If you have a labor ready type of organization in your area, find out who runs it, network and put your people to work.
Citations
[1] Saber-Tehrani, A.S., Springer, S.A., Qiu, J., Herme, M., Wickersham, J., Altice, F.L. (2012). Rationale, study design and sample characteristics of a randomized controlled trial of directly administered antiretroviral therapy for HIV-infected prisoners transitioning to the community – A potential conduit to improved HIV treatment outcomes. Contemporary Clinical Trials, 33(2): 436-44.
[2] McLemore, M. (2016). US: In Louisiana Jails, with HIV and No Help. Retrieved from https://www.hrw.org/news/2016/03/29/us-louisiana-jails-hiv-and-no-help.
[3] Aidala, A., Cross, J. E., Stall, R., Harre, D., & Sumartojo, E. (2005). Housing status and HIV risk behaviors: Implications for prevention and policy. AIDS and Behavior, 9(3), 251-265.