Webinar Q&A: Planning ahead for Open Enrollment: What's new for 2018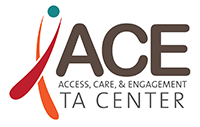 The following questions and answers come from the July 26, 2017 ACE TA Center webinar, Planning Ahead for Open Enrollment: What's New for 2018.

Questions about Enrollment for Consumers
Would a client be eligible for marketplace coverage if their employer offers coverage, if the employer coverage is too expensive? 
Yes, individuals with offers of employer-sponsored insurance (ESI) are eligible for tax credits if their offer is unaffordable and/or does not meet "minimum value." An ESI offer is considered "unaffordable" if the total annual premium costs for an individual are more than 9.69% of the household's annual income. ESI offers are considered to have "minimum value" if they pay 60% of the costs of their enrollees. Employees who are unsure whether their ESI offers are affordable can ask their employers to fill out an Employer Coverage Tool, which consumers can then use to fill out their marketplace application.

Does everyone have to select a new plan in 2018? Even if they are happy with the one they have now?
Technically, no. However, we recommend that all clients shop around each year rather than being auto-enrolled. What we always say is that "plans change, people change." This means that a particular plan can change over time - for example in terms of which medications are covered and how much they cost to the client, and which providers are in-network. People's health needs change too - including which medications they need and what else is covered by the plan, so it is important to look at what's out there to make sure that the individual is enrolling in the best plan that meets their needs. 
In addition, sometimes plans are discontinued. In that case the insurer will enroll you in a plan that they consider comparable - but it may not be what the consumer needs. That's why we encourage active enrollment, where people compare plans every year. We'll talk quite a bit more about this on our next webinar on August 23rd, where we'll share some resources you can use to encourage consumers to actively compare plan options.
If someone has an insurance plan with an insurer that pulls out of the marketplace, will they be auto-enrolled with a different insurer with comparable coverage? 
Yes.
Was there a checklist of what clients need to bring for their enrollment session? 
Yes. The ACE TA Center tool called "Preparing for Your Enrollment Visit" is designed to help clients gather all the information they will need for their first appointment with an enrollment assister.
The client will complete the first two sections with their Ryan White HIV/AIDS Program case manager, and then bring this sheet to their enrollment appointment. The client will complete the third section during their enrollment appointment, and then bring the sheet back to their case manager.
How can I get a copy of David's resources? 
If you would like a copy of David's resources, please email your request to

[email protected]

.
How [does the] tax credit work? 
Premium tax credits help low-income people afford health insurance. The tax credit helps to lower the cost of premiums paid for health care coverage purchased through the health insurance Marketplace for a person or family. Advance payments of the tax credit can be used right away to lower your monthly premium costs. In November the ACE TA Center will be conducting a webinar on this topic, titled "Everything you need to know about Cost Sharing Reductions and Tax Credits." More information on this webinar can be found at https://careacttarget.org/ace/webinars.
Questions about Working with Insurers and Evaluating Plans
What are some situations where we might want to consider off-marketplace plans?  I don't think they're eligible for premium tax credits - is that correct? 
You are correct that off-Marketplace plans are not eligible for premium tax credits (PTCs) or Cost-sharing reductions (CSRs). Some ADAPs have covered off-marketplace plans because of plan availability issues in their communities. 

You mentioned that the Market Stabilization Rule allows health insurers to collect past-due premiums from individuals, before they start covering that individual again. Can Ryan White HIV/AIDS Program recipients pay clients' past-due premiums in these instances?  
Yes - based on a recent consultation with HRSA, these unpaid past-due premium bills can be covered. RWHAP recipients that pay client health insurance premiums under ADAP - and also under the "Health Insurance Premiums and Cost-Sharing Assistance" service category - can pay past-due premiums for clients, with a couple of caveats. First, doing so must remain cost-effective in the aggregate. Second, premiums must be for insurance that covers at least one drug in each class of core antiretroviral therapeutics, and that must also cover appropriate outpatient ambulatory health services.

In determining cost neutrality for the purchase of insurance for ADAP, if a client has very high costs related to past due premiums and this moves the aggregate expenses for ADAP to no longer being cost neutral, should we deny insurance coverage for that client? This assumes no other coverage if available to the client. 
It is the responsibility of the recipient to make this determination. Specifically, ADAPs do the cost-effectiveness assessment of insurance purchasing programs in the aggregate and make decisions about plans ahead of enrollment.

Many insurers are ignoring the requirement to accept 3rd party payments from RW agencies and we end up having to fight with them over their non-acceptance. Is there a way to report them? 
If an insurance company is not accepting third party payments, they are in violation of existing regulations. This is a situation where you should contact your state's Office of the Insurance Commissioner. They can contact the insurance company and direct them to become compliant in their acceptance of 3rd party payments.
Also, we encourage you to reach out to National Alliance of State & Territorial AIDS Directors (NASTAD) and report these issues, as they also communicate with the Center for Consumer Information and Insurance Oversight (CCIIO) at CMS.

Questions about Special Enrollment Periods (SEPs) and Special Enrollment Period Verification (SEPVs)
Will these notices [about SEPVs] come in the mail? 
Yes. SEPV notices will come in the mail as a paper notice, and consumers may also receive follow-up phone calls or e-mails to remind them about their upcoming due dates.
So when should Jane pay her 1st premium?  [SEPV case study] 
There are different federal rules regarding when insurers can set premium payment due dates, depending on when someone is applying and what their coverage effective dates are. It's best for all clients to check with their insurer about when their premium due date is.
Once someone completes the SEPV process, they'll receive a notice from the marketplace reminding them that the last step needed is to pay their premium to successfully start coverage.
In Jane's situation, her insurer should require her premium payment no earlier than 30 days after they receive her enrollment transaction from the marketplace. In this example, the marketplace approved Jane's documents on August 20th, and so hypothetically the marketplace could send her enrollment transaction to her insurer on August 20th. This means that Jane's insurer should require a premium payment no earlier than September 20th. 
What if the 30 day verification period extends beyond the 60 days to choose a plan? 
That's fine, the 30-day clock only starts once a plan has been selected, so individuals can take 90 days to select a plan and submit documents if they need to. However, this may cause issues for them if they try to seek care while their enrollment is still pending.
A person's coverage effective dates will be based on the day of plan selection, so there won't be any effect on - or consequence to - having their 30-day clock start after a plan is selected, though the longer the process takes, the longer someone has to wait for their coverage to take effect.
Why would somebody become eligible for a SILVER plan through an SEP?
Anyone can purchase a regular Silver plan. However, changes in the number of individuals in someone's household, or changes in income could make someone newly eligible to receive cost-sharing reductions through a Silver-level plan.
As a reminder, cost-sharing reductions (CSRs) are only available to individuals between 100-250% FPL, and are only available as part of Silver plans. CSRs reduce the cost of deductibles, co-pays and co-insurance for these income-qualified individuals.
For example, if someone gives birth, or if a parent has a child who gets married - and therefore the child is no longer in the parent's tax household - they will experience a change in household size that might make them newly eligible for a CSR Silver-level plan. In addition, if someone loses of changes their job, or experiences any other type of income change, they may also become newly-eligible for a CSR Silver-level plan.
You used the example of someone applying for coverage in late July, and their policy effective date was backdated to August 1 after their SEPV documents were received. I thought the plan effectuates 1 month later if one applies after the 15th of the month. 
Good question. Some SEPs have "regular" coverage effective dates, and other SEPs have "special" coverage dates. In our example, the person that applied for coverage was using the "loss of coverage" SEP which has "special" coverage dates. 
For SEPs with "regular" coverage effective dates, individuals who enroll between the 1-15th of any month, will begin their coverage on the first day of the following month (i.e., if someone enrolls on January 1, coverage will begin February 1). In this case, individuals enrolling between the 16th-last day of a month will receive coverage on the first day of the second month following enrollment (i.e., if someone enrolls on January 16th, coverage will begin March 1).
Other SEPs have "special" coverage effective dates, and the loss of coverage SEP is one of them. For individuals who enroll through a loss of coverage SEP after they've lost coverage, their coverage effective date is the first day of the month following plan selection. In our case study, since Jane selected a plan on July 26th, her coverage effective date is August 1st. For more information on SEP coverage effective dates, see this helpful SEP Reference Chart.
If one person is on marketplace insurance as an individual and then gets married when the partner enrolls in that plan, when will the partner's coverage begin? 
The spouse who is newly enrolling through the marriage SEP can begin coverage on the first day of the month following plan selection.
For example, if Jane gets married on August 1, she has until October 1 to select a plan. If she selects a plan on August 26, her coverage will start August 1. Keep in mind, though, that under the new pre-enrollment SEP verification process, which begins in August for the marriage SEP, individuals will have to submit proof of their marriage within 30 days of selecting a plan. In addition, due to the new "prior coverage requirement," these individuals will also have to submit proof that at least one spouse had at least one day of prior coverage within the previous 60 days before the marriage, or that they were living outside of the U.S. or are American Indian or Alaskan Native. For more individual on eligibility and coverage effective dates for the permanent move SEP, please see this SEP Reference Chart.
If someone loses Medicaid outside of open enrollment can they still get into marketplace? 
Yes,

losing Medicaid qualifies someone for a "loss of coverage" SEP

. To successfully enroll in this SEP, individuals should select a plan within 60 days before or after losing coverage, and then submit proof of their loss of Medicaid (such as a termination letter from the Medicaid agency) within 30 days of plan selection.
Where can I get a list of the most up-to-date "exceptional circumstances" for SEP? 


HealthCare.gov

defines "exceptional circumstances" as events such as "a serious medical condition or natural disaster that kept you from enrolling," such as an "unexpected hospitalization, temporary cognitive disability," or other event that causes someone to become "otherwise incapacitated." More information on how the "exceptional circumstance" SEP is defined can be found in

this CMS guidance

that was released earlier this year.
(back to top)