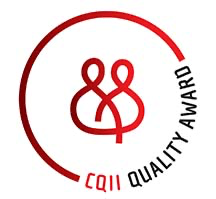 From CQII - CQII is now accepting nominations for the 2023 Quality Awards
The aim of our CQII Quality Award Program is to celebrate the success of Ryan White HIV/AIDS Program recipients and subrecipients nationally, increase the visibility of quality champions, and provide real world examples that other programs should aspire to achieve.
The 2023 CQII Quality Awards include the following award categories:
Measurable Improvements in HIV Care
Patient Involvement in Quality Improvement
Leadership in Quality Improvement
For details regarding each Award category and selection criteria, please review the 2023 CQII Quality Award Categories and Selection Criteria. Submit this year's nominations by Friday, March 31, 2023 using the following steps:
Download and review the Award Criteria document on the TargetHIV.org website to better understand the award categories and selection criteria.
Submit your application into SurveyMonkey – along with the supporting documentation - by Friday, March 31, 2023.
A panel of HRSA HIV/AIDS Bureau and CQII staff will review each application against a set of review criteria and determine this year's 2023 CQII Quality Awards winners.The stories and pictures of the selected quality champions and their improvement journeys will be openly shared via CQII announcements, on the CQII webpage on TargetHIV and on future national CQII Technical Assistance (TA) Calls. See previous winners.
We look forward to receiving your nominations and reading about your improvement successes. Best of luck.
If you have any questions, please contact CQII at 212-417-4730 or via email at [email protected].