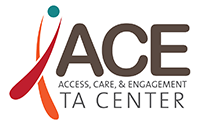 From the ACE TA Center Listserv
You asked, we listened. The ACE TA Center is breaking down the basics of Medicare eligibility and enrollment in a two-part webinar series.  
Join the ACE TA Center for The Basics of Medicare for Ryan White HIV/AIDS Program (RWHAP) Clients webinar series, with Part 1 on May 26 from 2-3pm Eastern Time, and Part 2 on June 9 from 2-3pm Eastern Time. In response to your feedback last year, we are delivering the webinar content in two parts. The series will cover Medicare eligibility criteria and enrollment pathways for people with HIV, how to address common enrollment challenges, and the role of the RWHAP in supporting clients with Medicare costs. 
Presenters will review ACE TA Center resources that can help case managers and enrollment assisters work with RWHAP clients who are eligible for Medicare. This will include a focus on people who are transitioning from other types of coverage (e.g., Marketplace insurance) and/or dually eligible for Medicare and Medicaid. Attendance at both sessions is highly encouraged.
Part I: The Basics of Medicare Eligibility for RWHAP Clients. May 26, 2021
In Part I, participants will learn about Medicare eligibility and the enrollment pathways for people with HIV, including:
Each of the parts of Medicare (A, B, C, and D) and what they cover.
The differences between Original Medicare and Medicare Advantage.
Medicare prescription drug coverage enrollment requirements and penalties.
Part II: Medicare Enrollment and Coverage for RWHAP Clients. June 9, 2021
In Part II, participants will learn about best practices for providing Medicare enrollment support, common enrollment challenges, and penalties associated with Medicare enrollment, including:
How RWHAPs can work with their State Health Insurance Assistance Programs (SHIP) to provide enrollment assistance to clients.
How staff can become certified SHIP counselors.
How the Medicare Savings Program and Extra Help program can provide financial help for Medicare premiums.