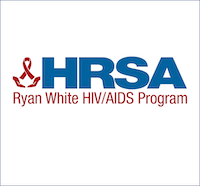 From the HRSA HIV/AIDS Bureau's RWHAPCQM Listserv - Dear Ryan White HIV/AIDS Program recipients:
The Health Resources and Services Administration (HRSA) HIV/AIDS Bureau (HAB) is conducting a survey of recipient and provider use of and satisfaction with CAREWare. The last CAREWare satisfaction survey was completed in 2016. Many things have changed based on those results such as increased training on CAREWare functionality and the development of user guides. In 2019-2020, HRSA HAB released CAREWare 6.0 with improved functionality. We hope that this year's CAREWare satisfaction survey will further help HRSA HAB improve the software, as well as the type and level of technical support provided.
Designated recipients and providers will receive an email invite from CFI Group, an independent research and consulting firm within the next week, (anticipated release date of April 6th).  The survey will take approximately 10-15 minutes to complete.  The survey is hosted via a secure server and your responses will remain anonymous.
For questions about the survey, email Survey Help. For programmatic questions, contact CAPT Tracy Matthews.