Awareness of PrEP is high among men who have sex with men (MSM). Actual use of PrEP continues to lag. That finding is among others contained in CDC's HIV Infection, Risk, Prevention, and Testing Behaviors Among Men Who Have Sex with Men—National HIV Behavioral Surveillance, 13 U.S. Cities, 2021. Key findings include:
PrEP Use. 89% of gay and bisexual men without HIV were aware of PrEP but just 42% are using PrEP. White gay/bisexual men are more likely to be on PrEP (57%) compared to Hispanic/Latino gay/bisexual men (44%) and Black gay and bisexual men (24%). Notably, PrEP use among gay/bisexual men has increased dramatically in recent years.
HIV Testing. 76% of gay and bisexual men without HIV were tested for HIV in the past 12 months. However, CDC recommends annual HIV testing for sexually active gay and bisexual men.
HIV Antiretroviral Therapy. 95% of gay/bisexual men with HIV are currently taking antiretroviral medications for their HIV.
A robust set of infographics are included with the report, including 12 Figures.
Access our MSM - Men who have Sex with Men resources.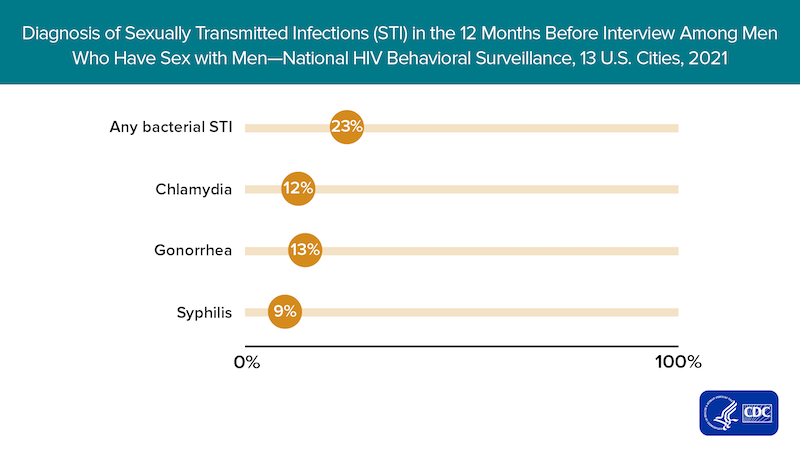 ---