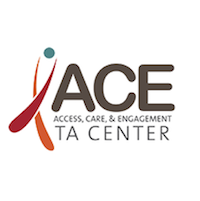 From the ACE TA Center Health Coverage Listserv
Certified Application Counselor Designated Organization (CDO) open season will continue through December 15, 2023.
CDOs are a vital component of the assister community and are responsible for overseeing certified application counselors (CACs). Complete an application here today.
For more information, visit the following resources:
CDO Program Information – information about who can become a CDO and CDO role responsibilities.
CDO Application Information – information about who should apply and how to apply during CMS's Open Season.
CDO Application Demonstration Video – video demonstration of CDO application completion.
CDO Application FAQs – frequently asked questions (FAQs) about application submission, post-application submission, and troubleshooting guidance.
CDO Application User Guide – systematic, detailed guide to completing your organization's CDO application.
Note: CDOs are responsible for renewing their CDO status every 2 years. If you are unsure if your organization has an active or expired CMS-CDO agreement, email [email protected] with your organization's name and CDO ID for verification.