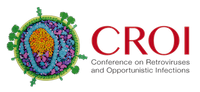 CROI 2020 (the virtual version) wraps up March 11. For those not registered, on demand webcasts will be available in the coming week. In the meantime, you can search abstracts. Here are a few on rapid ART: 
Pharmacist-Drive Rapid ART Reduces Time to Virologic Suppression in Rhode Island was a retrospective review of clinical outcomes before and after initiation of a Pharmacist Driven Rapid ART (PHARM-D RAPID) protocol. This Ryan White site, Rhode Island's largest HIV clinic, abbreviated their new HIV patient intake process and ART initiation, shortening the time from two weeks to immediate ART via a pharmacist-focused assessment and collaboration with the physician. Under PHARM-D RAPID, patients achieved viral suppression within 34 days compared to 81 days under the earlier intake process.
Optimization of HIV Clinic Intake Process to Reduce Time to Viral Suppression presented results from the University of California's San Diego Owen Clinic, which achieved a significant reduction in time to viral suppression as a result of a new intake process with a multidisciplinary team and rapid initiation of ART with the clinic's pharmacy services. 
Rapid Start Leads to Sustained Viral Suppression in Young People in the South presented results from a rapid ART project at Crescent Care, a HRSA FQHC and Ryan White site. The study found that a vast proportion of both groups, youth (18-24) and adults, achieved viral suppression within 30 days, maintained suppression in the coming 12 months, tolerated their regimens, and stayed engaged in care.
See the Immediate ART Initiation: Guide for Clinicians by the AETC National Coordinating Resource Center