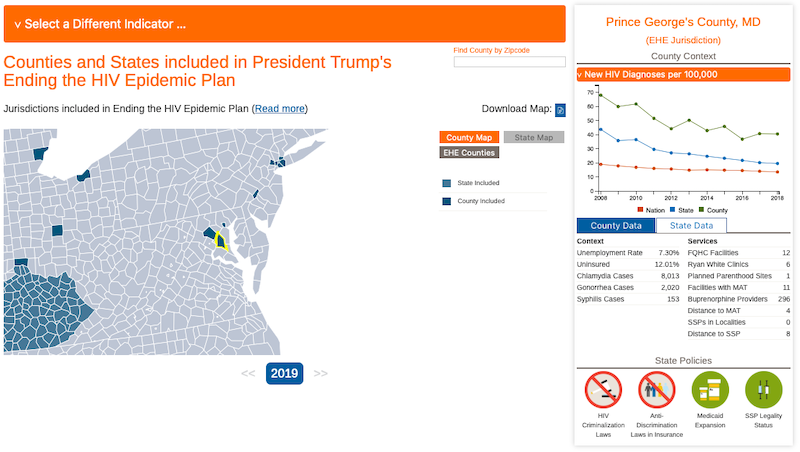 Demographics, HIV, insurance status, proximity to services, COVID-19, and other social determinants of health are among the variables presented in Ending the HIV Epidemic: Context Matters. In total, the AmFAR website presents over 50 variables in state/county level map and table formats. Data are downloadable.
Data are viewable in varied formats. Notably, the Counties and States Included in EHE option pulls together various data on a single page for a selected county (see above example). 
All indicator webpages include a map on the selected indicator, while all pages present chart and data tables on a set of indicators (e.g., HIV, insurance, homelessness, syringe and MAT access). Data are from varied federal sources, particularly CDC's Atlas, as well as HRSA's Data Warehouse, HUD, and SAMHSA. Other data are compiled by AmFAR or other other entities in special studies.