Federal STI Action Plan Has Its Own Webpage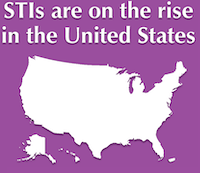 The first-ever Federal Sexually Transmitted Infections (STI) Action Plan will come out in 2020. Meanwhile, HHS has created a webpage to serve as the future home of STI Action Plan.
Much of the current content (under Guidelines and Best Practices and Get Informed) provides links to CDC's Sexually Transmitted Diseases (STDs) website. Information about the STI Plan is limited. Get more details about the Plan and its development in HIV.gov's June 20 blog, HHS Launches New Web Page for the STI Federal Action Plan, HHS.GOV/STI.