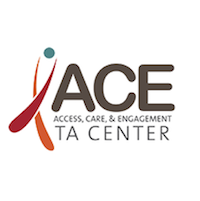 Health Coverage Technical Assistance Highlights from the ACE TA Center
Coming Soon: Consumer Tool on Medicare-Medicaid Dual Eligibility
Dual eligibility happens when a person is eligible to enroll in both Medicare and Medicaid, and the eligibility and enrollment specifics can sometimes be complex. The ACE TA Center is excited to announce that we are creating a new tool designed specifically for dually eligible RWHAP clients.This tool will allow RWHAP clients to better understand the basics of Medicare-Medicaid dual eligibility, including how they may have become dually eligible, the enrollment process, the benefits of being enrolled in both programs, how to find financial help for their health care costs, and how to fully utilize their health coverage for their HIV and non-HIV related health needs.
It's Time to Begin Preparing for Marketplace Open Enrollment
Take steps now to ensure your clients' enrollment experiences are quick, efficient, and successful. Open Enrollment (OE) begins on November 1, 2023, and will run through January 15, 2024 in states that use Healthcare.gov.
Clients who enroll between November 1 and December 15, 2023, will have coverage beginning January 1, 2024.
Clients who enroll between December 16, 2023, and January 15, 2024, will have coverage starting February 1, 2024.
Now is the time to implement annual planning activities to prepare clients and staff for efficient enrollment appointments starting November 1.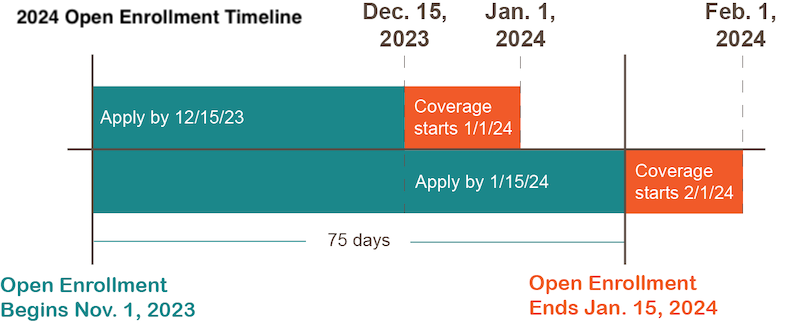 Get your organization ready to enroll with our on-demand Preparing for Open Enrollment Module
Whether your staff have many years experience conducting enrollment appointments or are brand new to the process, preparation is key for a successful OE period. The ACE TA Center's Preparing for Open Enrollment Module outlines a month-by-month timeline of key steps your staff should take between now and November to help prepare both staff and clients for OE. The training module also provides links to resources that support staff training, partnership development, and clients' enrollment appointments. 
Start Scheduling Account Tune-Ups Now
An account tune-up is a pre-enrollment appointment to prepare clients to enroll into health coverage once OE begins. The goal of each account tune-up appointment is to make sure clients have all the paperwork and information they need so that enrollment appointments are efficient and effective beginning November 1. Ideally, these appointments take place in the three months leading up to November 1. 
There are four main steps to an Account Tune-Up:
Check paperwork, Marketplace accounts, and insurance payments to ensure they are up-to-date.
Review the client's income and tax filing history to estimate income for 2022 and determine eligibility for Advanced Premium Tax Credits (APTCs).
Confirm enrollment in the Ryan White HIV/AIDS Program (RWHAP), including its AIDS Drug Assistance Program (ADAP).
Help clients prepare for enrollment and schedule enrollment appointments.
Reminder: Medicaid Unwinding Efforts Continue
As of April 1, 2023, the Medicaid continuous coverage requirement is no longer in place and all states are now "unwinding" the continuous coverage protection. This process will take place over the 12 months, and Ryan White HIV/AIDS Program (RWHAP) clients will need to either re-determine their eligibility for Medicaid or enroll into a different source of health coverage. Read our blog post, Help Medicaid Clients Stay Covered and Avoid Gaps in Care, and view our on demand webinar materials to find out how RWHAP programs can help Medicaid clients stay covered and avoid gaps in care. 
Check out these additional resources to support RWHAP clients during Medicaid unwinding:
Have a question? Need to contact your state Medicaid office? Find the contact information for your Medicaid program with this interactive map on Medicaid.gov.
Medicare Tip of the Month: Did You Know?
Medicare covers vaccinations. Medicare Part B will always cover vaccinations for influenza, pneumonia, hepatitis B, and COVID-19. Medicare Part D covers most other vaccines that Medicare Part B doesn't cover, such as the shingles vaccine. As of January 2023, all Medicare-covered vaccinations are available without any cost-sharing. Learn more.
Key Dates and Upcoming Events
ACE TA Center Staff will be in Washington, D.C. from September 6th through 9th for the United States Conference on HIV/AIDS (USCHA) 2023. If you're attending the conference, stop by the JSI booth (#307) to say hello! We'll have ACE TA Center tools and resources available for you or your organization.
Have a question? Email us at [email protected].