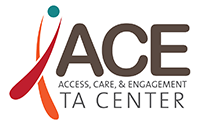 From the ACE TA Center Listserv
Marketplace Coverage
New Marketplace Special Enrollment Periods (SEP) for COVID-19. A new SEP will be available to all HealthCare.gov consumers from February 15 - May 15, 2021. Several states with their own Marketplaces have announced SEPs as well. Learn more about this SEP.
The COVID-19 Special Enrollment Period: How RWHAP clients can benefit - March 9, 2021 | 3:00–4:00 PM ET - Join ACE TA Center staff and partners to learn about new HealthCare.gov and state-based marketplace SEPs and Open Enrollment extensions, and strategies for how you and your organization can support clients to get enrolled or change to a new plan. There will be an extended Question and Answer period. Register now.
Help Consumers with Their Coverage. Share these resources with clients to help them learn how to make the most of their 2021 health insurance plans and avoid gaps in coverage.
Medicare Coverage
Key Dates. Medicare Advantage Open Enrollment: January 1- March 31. During this Open Enrollment, people who are currently enrolled in a Medicare Advantage plan (and want to make changes) can choose to: (1) switch to a different Medicare Advantage Plan with or without drug coverage or (2) go back to Original Medicare and, if needed, also join a Medicare Part D prescription drug plan. Learn more.
Consumer Resource. The ABCDs of Medicare. Share this resource with your clients to help them understand the different parts of Medicare (Parts A, B, C, and D) and the difference between Original Medicare and Medicare Advantage plans.
Find more ACE TA Center resources on TargetHIV.org