Two federal reports released in the latter part of 2020 document improvements in healthcare outcomes, including HIV. Progress has been made across populations, although disparities persist. Reports vary in their time frames and variables.
MMWR Documents Age-Adjusted Death Declines
An MMWR report released last year, in November, presents progress in terms of an age-adjusted HIV-related death rate, which "fell by nearly half from 2010 to 2017." For a summary of the report, and a link to the MMWR source, read the HIV.gov blog Access MMWR: Deaths Among Persons with Diagnosed HIV Infection – United States, 2010-2018.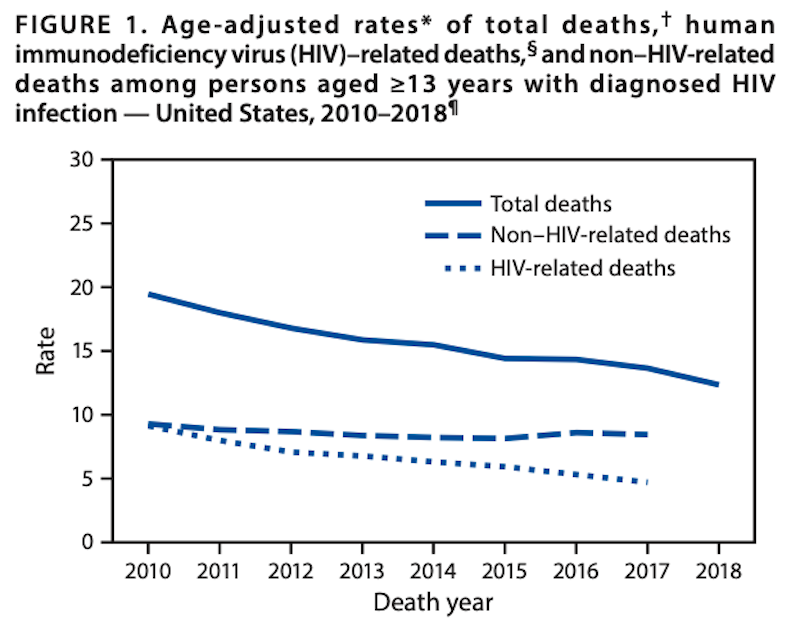 AHRQ on Access and Quality Improvements
The federal Agency for Healthcare Research and Quality (AHRQ) released the 2019 National Healthcare Quality and Disparities Report (September 2020), summarizing: "access to healthcare significantly improved between 2000 and 2018, while gains in quality of care varied among six priority areas...." Included within the report are Quality Trends data tables, one being on HIV/AIDS Measures with three indicators presenting steep drops in HIV infection deaths and new HIV cases as well as an uptick in the percentage of people with HIV who know their status.