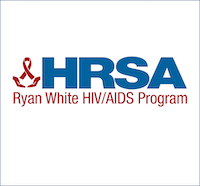 From HRSA's HIV/AIDS Bureau - Dear HIV/AIDS Bureau Colleagues,
Today, the Health Resources and Services Administration's (HRSA) HIV/AIDS Bureau (HAB) released a program letter outlining ways the Ryan White HIV/AIDS Program can support community engagement efforts. The letter outlines three mechanisms that RWHAP recipients and subrecipients can utilize to maximize community input.
While tremendous progress has been made to elevate the voices of people with HIV, a renewed focus on community engagement that involves communities in the planning, development, implementation, and evaluation of HIV care and treatment strategies is needed to further advance health equity and meet the goals outlined in the National HIV/AIDS Strategy 2022-2025 and the Ending the HIV Epidemic in the U.S. (EHE) initiative. When developing and administering HIV care and treatment programs, it is important to connect with and learn from the communities we aim to support. This involves collaborating with key stakeholders, traditional and non-traditional partners, and people with lived experience to develop strategies that are responsive to the unique needs of each community. Engaging communities in a meaningful way can help identify and address barriers to programs or intended outcomes, develop programs and policies that are more responsive to people with HIV's identified needs, and improve outcomes and helps with efforts for people who can benefit from RWHAP and EHE funded services.
Community engagement is paramount to advancing health equity and achieving sustainable solutions. Thank you for your continued efforts to support those providing care and treatment services to people with HIV.
Thank you,
Laura and Heather