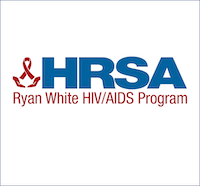 Nearly 10,000 people with HIV in targeted communities received care over a six month period in 2020 through special Ending the HIV Epidemic (EHE) funding, despite the barriers caused by the COVID-19 pandemic. EHE funds were targeted to HRSA Ryan White HIV/AIDS Program (RWHAP) jurisdictions in select cities and states under Parts A and B. 
Individuals newly reached under EHE funding were largely in addition to the half a million people with HIV who are already receiving RWHAP care each year.  
The six month report finding on EHE funding is summarized in HRSA Shares First Look at Ryan White HIV/AIDS Program Ending the HIV Epidemic Initiative Data (3/24/21, HIV.gov). The year one EHE goal is to reach 18,000 via RWHAP EHE jurisdictional funding. The blog includes this key insight:
"Of those [10,000] served, 6,300 were new to RWHAP and an additional 3,600 were re-engaged in EHE care and treatment services. These nearly 10,000 people are a promising sign of progress toward meeting the year one goal of 18,000 people newly engaged or re-engaged in the RWHAP through EHE."
Other EHE-funded developments cited in the blog include use of telehealth, rapid ART, new partnerships, and more. 
Learn more about the EHE initiative and TAP-in technical assistance and training to EHE-funded RWHAP Part A/B jurisdictions