Impact Case Studies Ideas Being Sought
Wednesday, January 16, 2019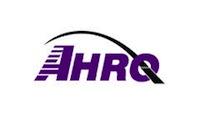 Ideas are being sought for case studies on health care programs that utilized tools developed through the federal Agency for Healthcare Research and Quality (AHRQ). Hundreds of AHRQ Impact Case Studies have been prepared since the start of the effort in 2004 and are available in a search/filter database.
Topics cover, for example, patient safety, literacy, emergency care, and quality improvement. Just one example is a project by New York City that used Public Health Detailing, a pharmaceutical industry inspired method of brief educational messaging at health sites, as part of public health campaigns targeting such issues as HIV testing, diabetes and other chronic conditions with their heaviest impact in underserved communities. 
Share your ideas for future AHRQ Impact Case Studies 
HRSA's Ryan White HIV/AIDS Program (RWHAP) has a number of past and current initiatives to identify best practices summarized under the HIV Care Continuum listing in the Technical Assistance Directory. 
The New York City Department of Health and Mental Hygiene (DOHMH) has incorporated U.S. Preventive Services Task Force recommendations into the development of materials for an educational outreach program, known as Public Health Detailing. This program works with primary care providers to improve patient care relating to key public health challenges.