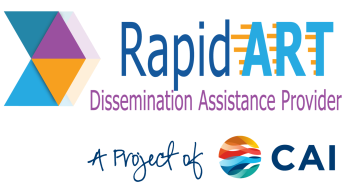 New Resources for Providers of HIV Services on Implementing Rapid Start - From the AETC NCRC ShareSpot - 8/9/23
As an HIV service professional, you know that hopes for ending the HIV epidemic depend in large measure on maximizing the benefits of antiretroviral treatment (ART) by making sure clients receive treatment as soon as possible. Providing ART to people within seven days of new HIV diagnosis or re-engagement in care —Rapid Start— has been shown to increase rates of ART uptake and markedly reduce time to viral suppression compared to later ART initiation. 
The question for health care professionals is often not whether to implement Rapid Start, but how. 
Read more and access tools on starting a Rapid Start program.