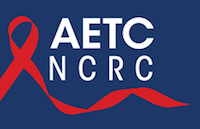 Challenges to achieving viral suppression among people with HIV and mental disorders, and ways to potentially overcome those barriers, are outlined in an infographic, Increasing Viral Suppression among People with HIV with Mental Health Disorders. The AETC National Coordinating Resource Center (NCRC) infographic contains sections on:
Disproportionate incidence of depression and Generalized Anxiety Disorder among people with HIV.
Reasons for the increased incidence. 
Self-reported impact of mental health challenges on accessing HIV care.
Page two of the infographic outlines the Patient-Centered HIV Care Model on addressing these challenges. 
Access AETC NCRC resources on mental health/behavioral health and TargetHIV tools on Medical Homes.