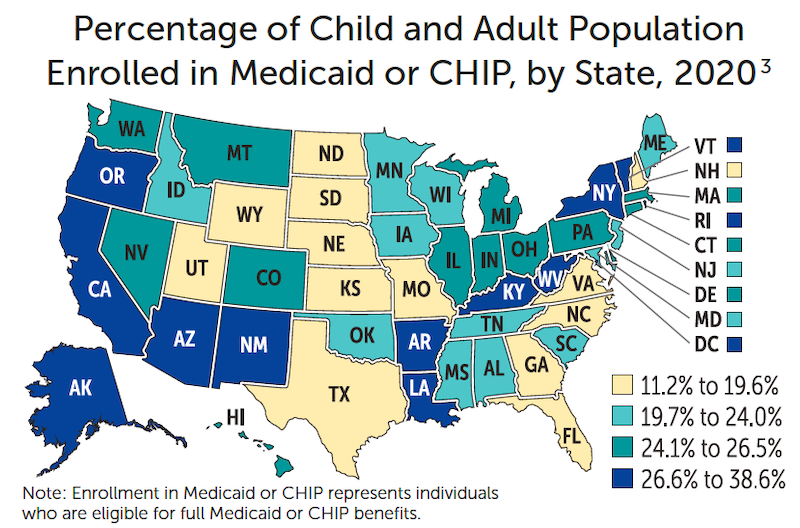 There is a whole lot of information packed into a new infographic on who gets care from Medicaid program, the federal/state health insurance program for low income persons. Too much? You be the judge.
Take a look at the infographic, 2022 Medicaid & CHIP Beneficiaries at a Glance, released in July by CMS, the federal agency that administers Medicaid, Medicare, and CHIP.  And see other Medicald highlights on the Medicaid Quality of Care webpage.
See the Medicare, Medicaid, and Dual Eligibility Webinar Series, by HRSA's ACE TA Center.