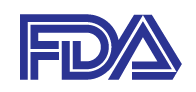 The Food and Drug Administration (FDA) granted approval of use of Apretude (cabotegravir extended-release injectable suspension) as a PrEP regimen to prevent HIV. Approval comes nearly a year after FDA approved use of Cabotegravir as an HIV treatment regimen.
More details are provided in the 12/20/21 FDA Press release, FDA Approves First Injectable Treatment for HIV Pre-Exposure Prevention, reposted in HIV.gov. For example:
The Nation has made significant progress in uptake of oral PrEP among risk populations (from 3% to 25% over the 2015-2020 time frame).
Several trials (NCT02720094 and NCT03164564) demonstrated superior efficacy of injectable PrEP versus oral Truvada. Non-adherence is the clear distinction as Truvada has 99%+ efficacy if taken properly. (Read POZ Science News for links to these trials and other study findings.)
Apretude side effects were higher than those associated with Truvada.