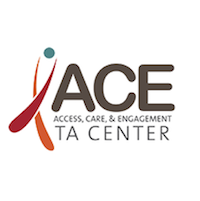 From August Health Coverage Technical Assistance Highlights - ACE TA Center
Certified Application Counselor Designated Organization (CDO) Application Open Season has begun.
Organizations in states that use HealthCare.gov can now apply to become a CDO for plan year 2024. CDOs oversee certified application counselors (CACs) and are a vital component of the assister community. Applications are open now through December 15, 2023. To apply to become a CDO:
Access and complete the CDO application. CMS will review your application and send a determination email with your application status.
If CMS approves your application, you must access the CDO Organizational Maintenance Web Form (link provided in approval email) and submit a signed CMS-CDO agreement. CMS will then review your signed agreement and send a determination email. If CMS approves your agreement, you will receive a Welcome Packet email with a unique CDO ID.
For an overview of the CDO Program and resources that walk users through the CDO application, please visit:
Note: CDOs are responsible for renewing their CDO status every 2 years. If you are unsure if your organization has an active or expired CMS-CDO agreement, email [email protected] with your organization's name and CDO ID for verification.