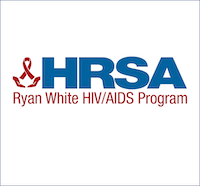 Innovations in HIV care and implementation science are some of the topics of HRSA-associated articles published in 2021.
The HRSA HAB eLibrary catalogues analyses published in peer-reviewed journals like Clinical Infectious Diseases, AIDS Care and AIDS Behavior. There are 129 articles as of September 2021, with 17 published in 2021, including:
An article on Implementation Science that summarizes the methodology that is behind the upcoming Best Practices collection on TargetHIV.
Several items on the cost-effectiveness of HIV care provided by the Ryan White HIV/AIDS Program.
A host of articles on approaches to maximizing viral suppression.
A review of the health insurance financing landscape for HIV care and prevention services. 
Article abstracts are readily available. Full access may require registration or a subscription.