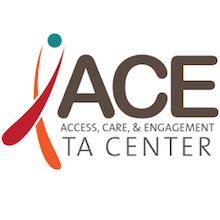 From the HRSA-funded ACE TA Center Listserv
Choosing a plan during Open Enrollment is just the first step for your clients to get covered and stay covered in 2020.
After clients sign up for a 2020 Marketplace health plan, they need to pay the first month's premium on time for their coverage to take effect in January. This is called effectuating enrollment.
In many states, the Ryan White HIV/AIDS Program (RWHAP), including its AIDS Drug Assistance Program (ADAP), can help eligible clients cover some premium or out-of-pocket costs (copayments, deductibles, coinsurance). Encourage your clients to check to see if they are eligible.
What happens if the client fails to pay their first premium?
They could lose their 2020 coverage, and the client will NOT be able to enroll again unless they qualify for a Special Enrollment Period.
What should you do if a client is having trouble paying their first month's premium?
Help them to reach out directly to their insurance company and ask if there is an option for them to receive a grace period.
What happens after the client pays their first premium?
Throughout the year, clients must make sure their premiums are paid on time each month. 
If a client misses a payment, they may be eligible for a grace period, but if outstanding premiums aren't paid during the grace period, the insurance company may end coverage. 
If a client loses coverage due to non-payment, they may have to pay outstanding premiums before being able to enroll into a plan with the same insurance company the following year.
Encourage your clients to contact their state or local RWHAP to ask if they can get financial help for these back payments.
In case you missed it....