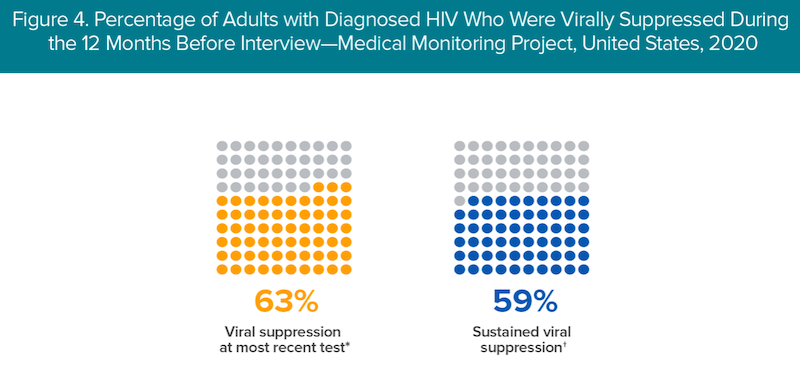 The latest version of the sample survey results of characteristics of adults diagnosed with HIV in the U.S. has been released by CDC. Called the Medical Monitoring Project, highlights are outlined in an enormous collection of infographics and graphs.
Highlights on surveyed individuals include:
47% get coverage through the Ryan White HIV/AIDS Program.
Most are on ART but over a third haven't taken all their prescribed doses in the last 30 days, with forgetting being the top reason.
Poverty is the biggest socioeconomic factor that can complicate HIV care.
Dental care is the biggest ancillary service need that went unmet over the past year.
The MMP report is CDC Behavioral and Clinical Characteristics of Persons with Diagnosed HIV Infection—Medical Monitoring Project, United States, 2020 Cycle (June 2020–May 2021). HIV Surveillance Special Report 29.