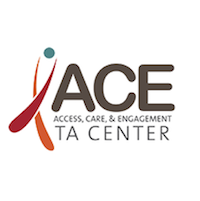 From Health Coverage Technical Assistance Highlights from the ACE TA Center - August 24, 2023
Starting in January 2024, Medicare Part D may be more affordable for low-income beneficiaries, including Ryan White HIV/AIDS Program (RWHAP) clients. As part of the Inflation Reduction Act passed by Congress last year, there were a number of reforms to Medicare that go into effect over several years. One of the reforms expands the Medicare Part D Extra Help Program (also called the Low Income Subsidy (LIS) program) to more low-income Medicare Part D beneficiaries.
In preparation for this change:
The federal Department of Health and Human Services (HHS) has already started outreach efforts, hoping to engage people eligible for Full and Partial LIS now and then transition individuals to Full LIS in January.
RWHAP recipients and subrecipients should review the HHS consumer-facing factsheet and enrollment toolkit and ensure that Medicare Part D clients are aware of the Extra Help program and important changes.
The ACE TA Center has a number of Medicare resources to help start the conversation with clients about eligibility and enrollment.
See also: CMS: Cut Your Medicare Prescription Drug Costs with "Extra Help"