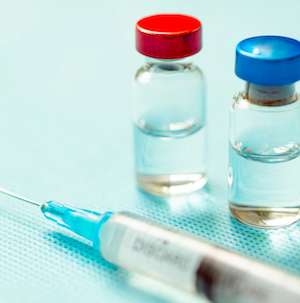 Potentially ground-breaking long acting injectable (LAI) HIV regimens received federal approval quite some time ago: for HIV treatment (January 2021) and HIV prevention (December 2021). Both offer the potential to simplify medication regimens and improve adherence.
The following resources, released in mid-2022, may help HIV care agencies and patients get their heads around the complexities and pick up the pace for consideration and implementation of LAI options.
HRSA will soon announce the award of Increasing Uptake of Long-Acting Injectable Antiretrovirals Among People with HIV, a new project to develop LAI technical tools for Ryan White HIV/AIDS Program agencies.
The Long Acting Agent Resource Center, launched in August 2022, presents information for prescribers and patients, featuring prescribing guidelines, billing information, a forum for clinicians, and a map of current state coverage policies. The website is a product of the AAHIVM, the American Academy of HIV Medicine. 
Out of the gate a bit earlier, relatively speaking, is Long-Acting Injectable Antiretroviral Therapy: Coverage and Cost-Sharing Considerations for RWHAP Clients, a June 2022 HRSA-funded fact sheet on coverage and cost-sharing considerations for LAI ART.