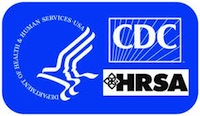 HRSA is soliciting nominations for the CDC/HRSA Advisory Committee on HIV, Viral Hepatitis and STD Prevention and Treatment.
Known as the CHAC, the panel has been in existence for decades and "advises the HHS Secretary, the CDC Director, and the HRSA Administrator on objectives, strategies, policies, and priorities for HIV, viral hepatitis, and STD prevention and treatment efforts," according to the Federal Register notice with details on the nomination process. Applications are due January 15, 2022.
Interested persons may nominate themselves or be nominated by others. The nomination process is continuously open, so applications are kept at the ready for two years from the date they were received and are held in reserve for future openings.
Learn more about the CHAC and read the Federal Register Notice for application details