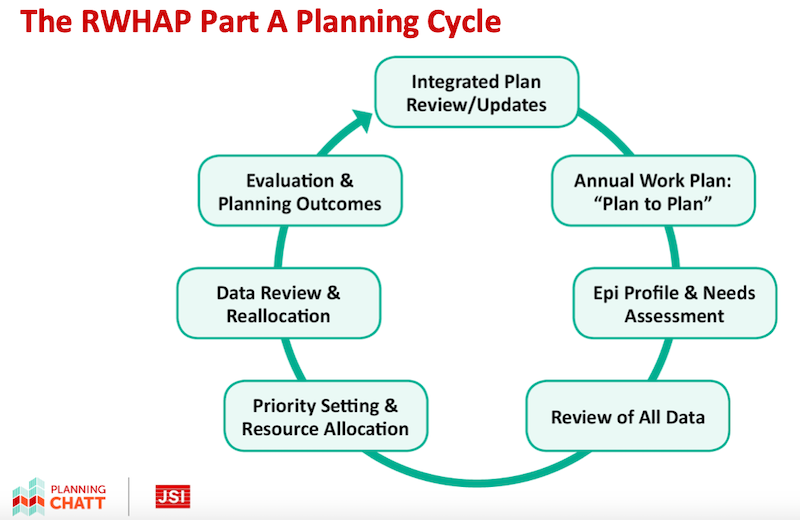 From the Planning CHATT Listserv
The materials from our latest webinar, Overview of The Ryan White HIV/AIDS Program Part A Planning Council Cycle, are now available.
Feel free to share the webinar materials with your colleagues who may not have been able to attend. Keep up with our webinars by subscribing to the Planning CHATT email list.