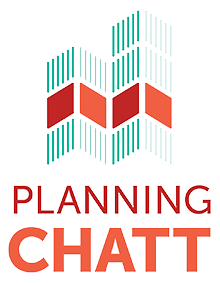 From Planning CHATT E-News - June 22, 2023
Planning CHATT is going away… But our resources are here to stay.
As of June 30, 2023, Planning CHATT will no longer be providing live training or technical assistance. However, our extensive library of tools, training materials, and resources will remain available and accessible on TargetHIV.org.
This month, in four final issues of Planning CHATT E-News, we are highlighting different sets of resources and tools – all developed specifically for RWHAP Part A planning council members, leaders and staff– on essential topics.
Today's Focus: Planning Council Fundamentals 
These key resources on RWHAP Part A planning councils both explore the big picture and focus on the fine points, providing a solid foundation for PC/PB members as they play their part in strengthening the local HIV service system.
Ryan White HIV/AIDS Program Part A Planning Council Primer - The Primer is designed to help planning council members understand the roles and functioning of planning councils. It provides an overview of the Ryan White HIV/AIDS program and explains what planning councils do in making decisions about what RWHAP services to fund and deliver in their geographic areas. The Primer is a basic reference to help prepare planning council members to actively engage in planning council activities, and effectively carry out their community health planning duties. This resource is also available in Spanish.
Planning Council Member 'Handbook': Quick Reference Handouts - This collection of Quick Reference Handouts (QRH) from the Training Guide for RWHAP Part A Planning Councils/Planning Bodies serves as a handbook for PC/PB members, providing foundational information on a wide range of topics that planning council members need to know about. Select from the QRHs, as needed, to find comprehensive overviews, essential details and practical tips ands strategies related to: PC/PB roles and responsibilities, PC/PB membership, RWHAP Part A needs assessment, priority setting and resource allocation (PSRA), data-based decision making, PC/PB structure and operations, and more. To find these Quick Reference Handouts in Spanish, see Recursos en Español.